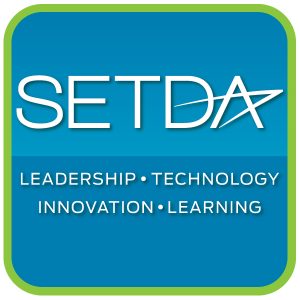 SETDA and CoSN commend the FCC for acting this week to help rural telecommunications providers offer affordable broadband to qualified students. The agency's decision to revise tariffs for rural providers is a helpful action at this historic moment when far too many rural students lack access to online learning.
More steps must be taken, however, to ensure that all students have access to broadband during the pandemic. CoSN and SETDA renew their call for the FCC and Congress to work collaboratively to address this urgent national need, so that no students fall behind.
About SETDA
The State Educational Technology Directors Association (SETDA) is a 501(c)3 not-for-profit membership association launched by state education agency leaders in 2001 to serve, support and represent their emerging interests and needs with respect to the use of technology for teaching, learning, and school operations. 
setda.org
About CoSN 
CoSN (the Consortium for School Networking) is the premier professional association for school system technology leaders. CoSN provides thought leadership resources, community best practices and advocacy tools to help leaders succeed in the digital transformation. CoSN represents over 13 million students in school districts nationwide and continues to grow as a powerful and influential voice in K-12 education. 
cosn.org